Commercial Design-Build Contracting & More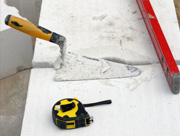 Ron Johnson Construction, Inc
. Located just outside St. Cloud, we offer general construction services, as well as
commercial design-build contracting
,
general contracting
and
construction coordination
to Minnesota and the surrounding states, including Wisconsin, Iowa, Wisconsin, Iowa, and North & South Dakota.
Commercial Contracting Specialists
From St. Cloud to Sioux Falls, our commercial contracting services offer a total solution to property owners, managers and development firms hoping to newly construct or remodel their commercial property into a retail space that sells. From commercial design-build contracting to construction coordination, Ron Johnson Construction of greater St. Cloud has proven time and again a reliable commercial contracting firm for the surrounding five-state area. Our customers are often repeats, choosing our crew for the following services:
Commercial Design-Build Contracting
Tenant Build Outs & Vann
Commercial Remodeling of Interiors
Commercial & Retail New Construction
Construction Coordinating
Historic Renovations
St. Cloud Commercial Design-Build Contractors
Serving Minnesota & Surrounding States:
Wisconsin
Iowa
North Dakota
South Dakota
Family Owned & Operated
Licensed & Insured
Design-Build Contracting of Superior Quality
Call Ron Johnson Construction at 320-597-3176, or
contact us online for general or commercial design-build contracting!
Offering commercial design-build contracting to St. Cloud, Richmond, Minneapolis, & St. Paul, Minnesota, as well as Wisconsin, Iowa, North Dakota & South Dakota locations.
Commercial Contracting, St. Cloud & Beyond
Experienced commercial construction professionals offering:
Commercial Design-Build
Projects
Commercial Remodeling for New & Existing Interiors
"Vanilla Envelope" Services
Construction Coordination Services
Complete Retail Renovations
Call Ron Johnson Construction at 320-597-3176 to work with a commercial design-build contracting firm that takes outdated interiors into prime retail spaces, from start to finish.